Meet Our Friendly Ida Grove, IA Dental Office Staff
The first thing you'll notice when you walk into Patera Family Dentistry is the incredibly friendly and inviting atmosphere. Each member of our team has been hand-picked to provide you the best possible experience during your visit to the dentist. Learn more about our team below.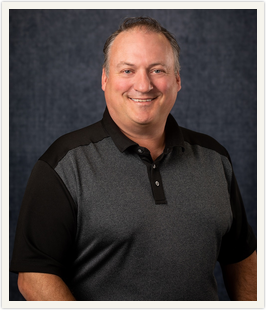 JD Parks, Practice Administrator
Hi, my name is JD, I am the Practice Administrator. I am also the husband to Dr. Parks, however, that does not get me any special treatment here. I joined the team shortly after Dr. Daniel Patera passed away unexpectedly in 2003 and continued to manage the practice while Dr. Parks finished dental school and transitioned into a full-time dentist. I have an accounting degree from Iowa State University and have taken my MBA classes at the University of Phoenix. I have over 25 years of experience in the accounting and tax industry and have managed projects with some of the best companies in the country. Dr. Parks and I live in Ida Grove with our four children, Isabella, Andrew, Joshua, and Samuel. I enjoy sports of all kinds but mostly a couple of rounds of golf every week. I also am an avid fan of Iowa State football and wrestling and travel to as many games and meets as possible. If there is anything that we can do for you, please, contact me directly.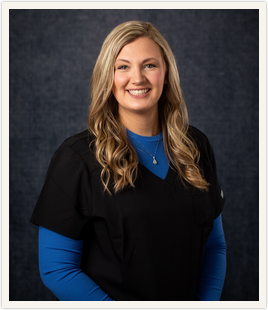 Mikayla DeVries, Dental Hygienist
Hi, I'm Mikayla! I joined Patera Family Dentistry in May of 2022. I graduated from the University of South Dakota with my bachelor's degree in Dental Hygiene in 2020. I'm originally from Danbury and am recently married to my husband, Tanner. We have two dogs, Cooper and Moose, and a cat named Luna. You can catch me out and about with my animals or tag along with my parents/siblings in my free time. I enjoy going on walks, watching Netflix, reading a good book, and working on my golf game. My favorite food is Kraft mac & cheese and ice cream!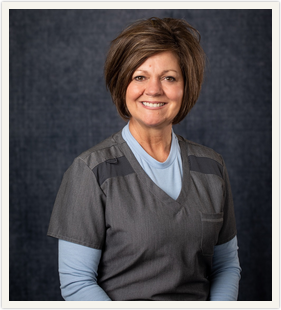 Linda Bettin, Dental Assistant - Expanded Functions
Hi, I'm Linda! I graduated from the Dental Assisting program at DMACC in Ankeny. I have 37 years experience as a Registered Dental Assistant. Most of those years have been spent with Patera Family Dentistry. I furthered my education through WITCC in Sioux City to become an Expanded Functions Assistant. My husband Tal and I have a hoot spending time with our six grandkids, traveling, and of course golf!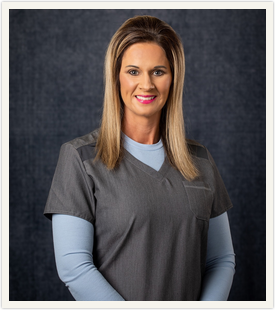 Ali Patera, Office Manager
I am Ali and I joined the team in July of 2005. I am a registered and certified dental assistant. I further continued my education to become Expanded Functions I and II certified. I graduated from Maple Valley High School in 1999. I received my dental training though Western Iowa Tech. In 2023 I decided to transition to the Office Manager position here at Patera Family Dentistry and have loved every minute of it. I currently live in Ida Grove with my husband Grant and four children, Alexis, Blake, Addison and Sophia. In my spare time I enjoy spending time with my family and friends.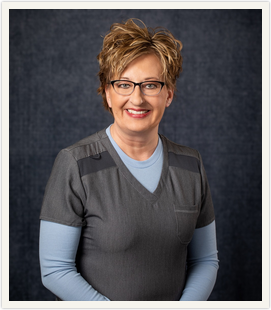 Barb Padavich, Registered Dental Assistant
I am Barb, one of the practice's Registered Dental Assistants. I worked with Dr Dan Patera for a few years, and then joined the practice in August of 2012. I graduated from Odebolt-Arthur High School in 1994. I live in Galva with my husband, TJ, who is involved with agronomy sales. We have three children, Dylan, Paige and Carter.
Kendra Creese, Dental Assistant